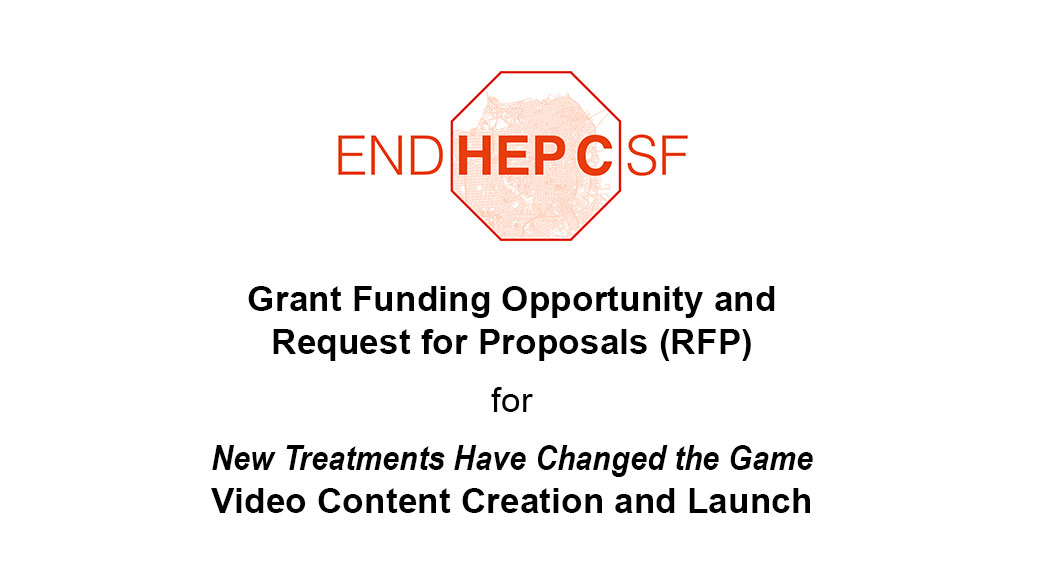 End Hep C SF seeks to award funding to a filmmaker who will help us design, create, and launch a successful video-based social marketing campaign that highlights the treatment successes and opportunities for people living with Hepatitis C (HCV) in San Francisco. Funding from this opportunity is intended to cover all costs associated with planning, shooting, editing, and launching the campaign, on behalf of and in partnership with End Hep C SF.
Total funding available: $19,000 – $39,000
Total awards anticipated: 1
Completed proposals must be received via email to Joanne Kay, at jkay@projectinform.org, by 5:00 pm on June 20, 2018. Late applications will not be accepted under any circumstances – no exceptions. Please click here to download the RFP, which has details of how to apply.
Please send any questions to jkay@projectinform.org. We will post all questions and answers on this page as soon as possible.